Welcome to ~ "A Shepherd"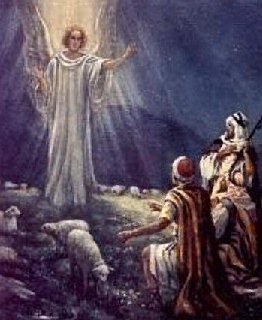 Luke 2: 8-15
8 ¶ And there were in the same country shepherds abiding in the field, keeping watch over their flock by night.
9 And, lo, the angel of the Lord came upon them, and the glory of the Lord shone round about them: and they were sore afraid.
10 And the angel said unto them, Fear not: for, behold, I bring you good tidings of great joy, which shall be to all people.
11 For unto you is born this day in the city of David a Saviour, which is Christ the Lord.
12 And this [shall be] a sign unto you; Ye shall find the babe wrapped in swaddling clothes, lying in a manger.
13 And suddenly there was with the angel a multitude of the heavenly host praising God, and saying,
14 Glory to God in the highest, and on earth peace, good will toward men.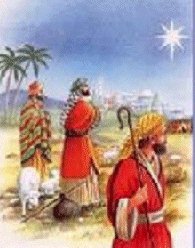 15 And it came to pass, as the angels were gone away from them into heaven, the shepherds said one to another, Let us now go even unto Bethlehem, and see this thing which is come to pass, which the Lord hath made known unto us.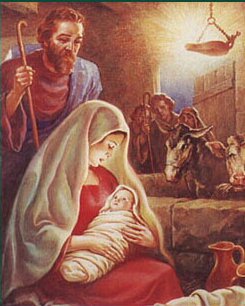 Luke 2: 16-20
16 And they came with haste, and found Mary, and Joseph, and the babe lying in a manger.
17 And when they had seen [it], they made known abroad the saying which was told them concerning this child.
18 And all they that heard [it] wondered at those things which were told them by the shepherds.
19 But Mary kept all these things, and pondered [them] in her heart.
20 And the shepherds returned, glorifying and praising God for all the things that they had heard and seen, as it was told unto them.
Luke 1:31-32~
And behold, thou shalt conceive in thy womb, and bring forth a son, and shalt Call His name Jesus! He shall be Great, and shall be called the son of the Highest,~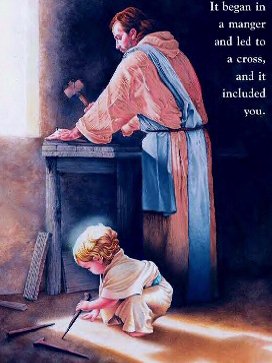 Luke 2:39-40~
And when they had performed all things according to the Law of the Lord, they returned into Galilee, to their own city Nazareth. And the child grew, and waxed strong in the Spirit, filled with Wisdom, and the Grace of God was upon him!~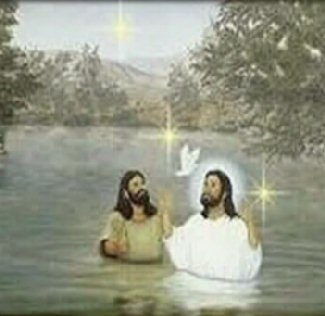 Matthew 3:13-17
13 ¶ Then cometh Jesus from Galilee to Jordan unto John, to be baptized of him.
14 But John forbad him, saying, I have need to be baptized of thee, and comest thou to me?
15 And Jesus answering said unto him, Suffer it to be so now: for thus it becometh us to fulfil all righteousness. Then he suffered him.
16 And Jesus, when he was baptized, went up straightway out of the water: and, lo, the heavens were opened unto him, and he saw the Spirit of God descending like a dove, and lighting upon him:
17 And lo a voice from heaven, saying, This is my beloved Son, in whom I am well pleased.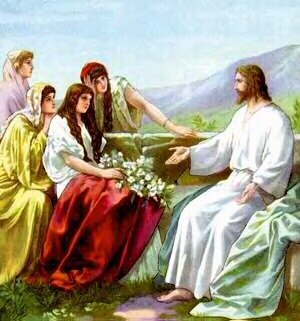 Matthew 4:23-25
23 ¶ And Jesus went about all Galilee, teaching in their synagogues, and preaching the gospel of the kingdom, and healing all manner of sickness and all manner of disease among the people.
24 And his fame went throughout all Syria: and they brought unto him all sick people that were taken with divers diseases and torments, and those which were possessed with devils, and those which were lunatick, and those that had the palsy; and he healed them.
25 And there followed him great multitudes of people from Galilee, and [from] Decapolis, and [from] Jerusalem, and [from] Judaea, and [from] beyond Jordan.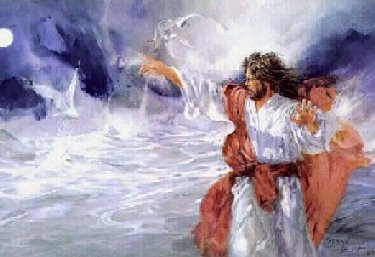 Psa 107:29
He maketh the storm a calm, so that the waves thereof are still.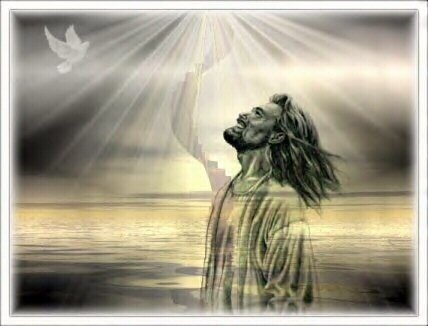 Mat 28:19
Go ye therefore, and teach all nations, baptizing them in the name of the Father, and of the Son, and of the Holy Ghost: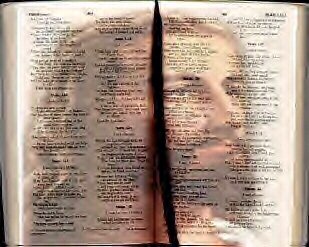 John 1:1-12
1 ¶ In the beginning was the Word, and the Word was with God, and the Word was God.
2 The same was in the beginning with God.
3 All things were made by him; and without him was not any thing made that was made.
4 In him was life; and the life was the light of men.
5 ¶ And the light shineth in darkness; and the darkness comprehended it not.
6 There was a man sent from God, whose name [was] John.
7 The same came for a witness, to bear witness of the Light, that all [men] through him might believe.
8 He was not that Light, but [was sent] to bear witness of that Light.
9 [That] was the true Light, which lighteth every man that cometh into the world.
10 He was in the world, and the world was made by him, and the world knew him not.
11 He came unto his own, and his own received him not.
12 But as many as received him, to them gave he power to become the sons of God, [even] to them that believe on his name: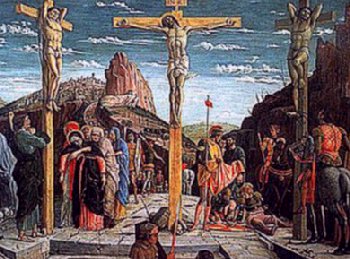 John 10:17-18~
Therefore does my Father love me, because I lay down my life that I might take it again. No man taketh it from me, but I lay it down of myself. I have power to lay it down, and I have power to take it again. This commandment have I received of my Father!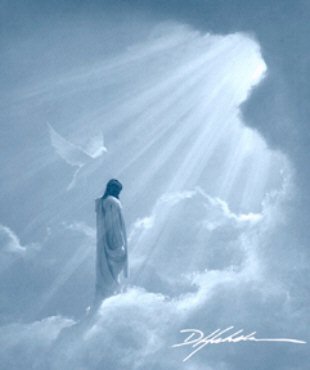 Inspired Art by Danny Hohlboem

John 14: 1-6
1 Let not your heart be troubled: ye believe in God, believe also in me.
2 In my Father's house are many mansions: if it were not so, I would have told you. I go to prepare a place for you.
3 And if I go and prepare a place for you, I will come again, and receive you unto myself; that where I am, there ye may be also.
4 And whither I go ye know, and the way ye know.
5 Thomas saith unto him, Lord, we know not whither thou goest; and how can we know the way?
6 Jesus saith unto him, I am the way, the truth, and the life: no man cometh unto the Father, but by me.

The song is...Shepherd..by Michael Mclean. If you enjoy his music please visit your Music store for his album.